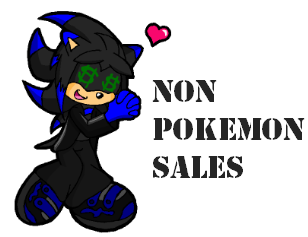 Rules:


I ship from NY, USA


I accept Paypal only, no echecks.


I accept trades/ partial trades if it's anything on my wants list.



I will ship things out as fast as I can but I can't always get to it daily. Mondays and

Thursdays

are my usual shipping days.



If you would like an item shipped faster, with extra protection, or with tracking and/or insurance please let me know BEFORE you send payment.


Once an item is handed over to the post office I am not to be held responsible for lost or damaged goods.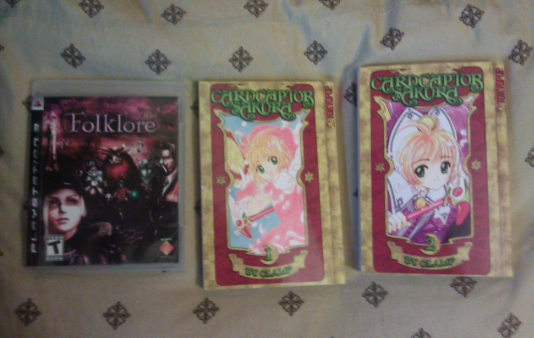 Folklore for PS3, works. -$13
Cardcaptor Sakura Manga Volume 1 -$7

Cardcaptor Sakura Manga Volume 2 -$7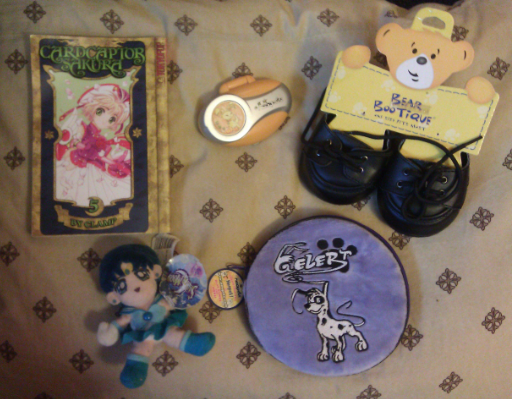 Cardcaptor Sakura Manga Volume 5 (Slight bend on cover but no crease. Would easily fix itself after some time on a bookshelf) -$5
Pocket Neopet Aisha (Some paint rubs on cover lettering, but otherwise good working condition) -$7
Build-A-Bear dress shoes, never used- $4
Sailor Mercury plush, with hang and tush tag (It's seen better days, but is in overall fair condition.) -$2
Neopet Gelert plush CD case, new with tag. -$4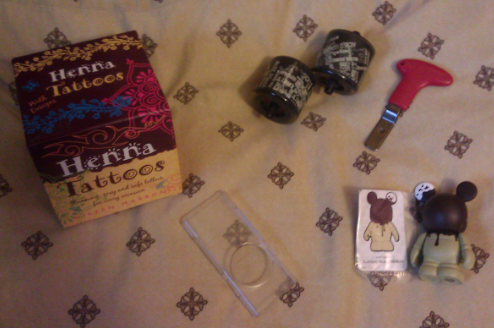 Henna Tattoo kit. New. -$8
Large Heeleys wheels and tool. Very lightly used. - $5
Vinylmation 'Ice Cream' Mickey. -$6
Clear Ipod nano protection case. -$3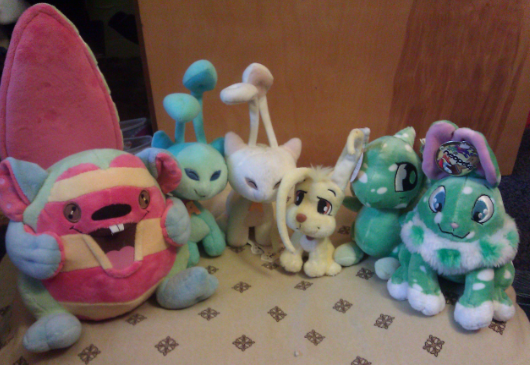 Everything $7 OBO
*All are in new condition with tag excluding Meerca who only lacks his tag.
SOLD: Speckled Shoyru, White Ashia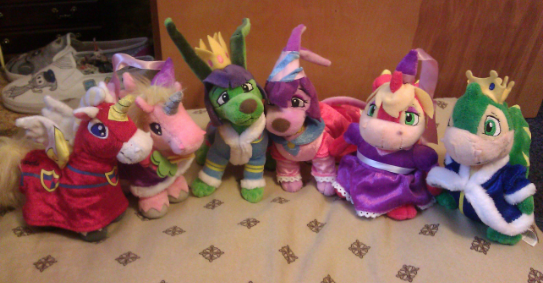 Everything $6 OBO
GONE: Royal Boy Uni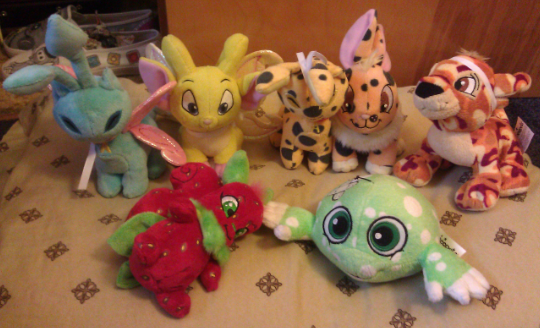 Everyhting $7 OBO
*None have hang tags.
SOLD: Spotted Cybunny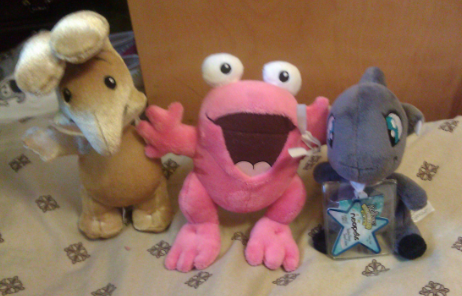 Evrything $5 OBO
SOLD: Shadow Shoyru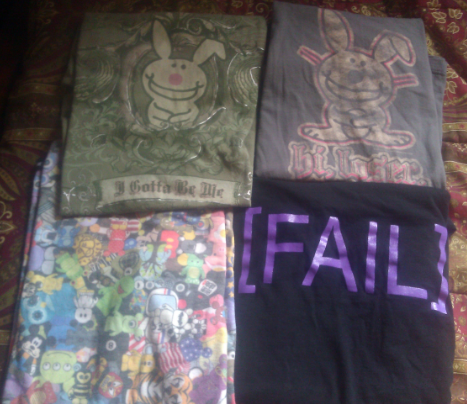 Shirts, all girls cut. Top two fit like a large, bottom left fits like a small, bottom right is a medium. -$4 OBO