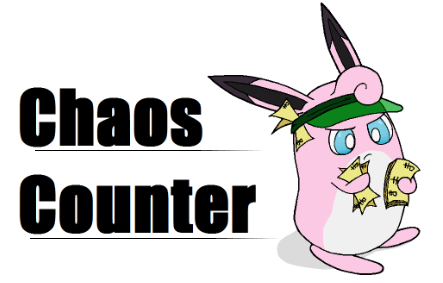 I received sales permission o December 20th 2011 fro
entirelycliched
Rules:


I ship from NY, USA


I accept Paypal only, no echecks.


I accept trades/ partial trades if it's anything on my wants list.



I will ship things out as fast as I can but I can't always get to it daily. Mondays an

Thursdays

re my usual shipping days.



If you would like an item shipped faster, with extra protection, or with tracking and/or insurance please let me know BEFORE you send payment


Once an item is handed over to the post office I am not to be held responsible for lost or damaged goods.


You may view and leave feedback here.


Shipping tends to start at $2.50


Haggling is accepted!


BLOW OUT SALE. EVERYTHING IS CURRENTLY OPENED TO REASONABLE HAGGLING AND OFFERS. BUT I DON'T BE SURPRISED IF I HAGGLE BACK.
---
Mystery Pokemon Grab Bags!
There's a choice between two bags, Small and Large. Each containing a bunch of randomly packaged Pokemon goodies. Everything you see listed next to your bag of choice is guaranteed! Just please remember that these bags are stuffed at random so don't ask to pick and choose your bags contents! I will however allow you to list three Pokemon types (ex. grass, water, fire) as a guide for me to stuff your bag.
The one thing you do get to choose though is your custom drawing! Each bag will contain one drawing of a Pokemon of your choice, done by me. =)
------
Pokemon Pillow Plush



Piplup- $10 (Due to light stain on belly)




Chimchar- $15




Turtwig MWT- $25



Shaymin Plush (both MWT)


$30 for both or $13.50 each. I'd like to keep these two together if possible.


ALL PLUSH MWT


BW2 Drawstring bag- $10



Large Toy Factory Chimchar- $4




Large Toy Factory Pikachu- $6




Small Toy Factory Pikachu- $3




Sneasel, Pachirisu, Shaymin- $7




All others- $6.25



GONE: Bulbasaur, Riolu, Sudowoodo, Tepig, smaller Chimchar, Shaymin


MIP Turtwig Stylus- $7


All other Jakks- $3


Heavy Pikachu figure- $4


Pencils- $1.75


MIP Oshawatt thing- $2.50


Jigglypuff spinner- .50 cents


Thinkchip figures- $3


Pikachu change-to-Pokeball plush- $2


MIP McDonaldsTurtwig- $1


James figure- $1.50


TFGs- $3


GONE: Charizard, both Wormadam, Jessie, Dialga



MIP Clipping figures (Staravia, Gliscor) -$3.75


DX Kids- $3


Regular Kids- $1.75


GONE: Lickilicky






Pokemon Figures (Mostly Tomys) -Range from $1- $4 going from left to right.


GONE: Blastoise, Growlithe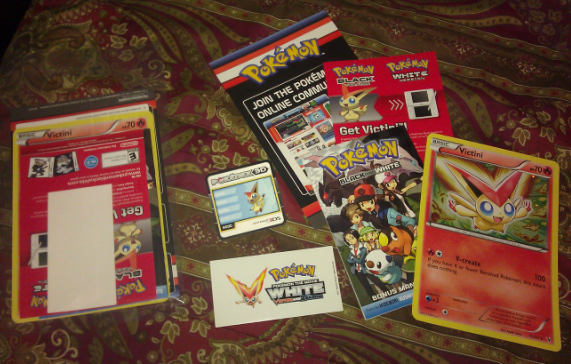 Pokemon Victini movie pack- $5


SPECIAL SALE! BUY ONE GET UP TO 7 FREE
You heard me! Buy one Victini pack get up to 7 free! Just mention how many total you went when inquiring! (Note: Freebies may raise shipping)





Battle coins- $1 each; Zubat is $3




Party pack- $12 for everything pictured.




Stationary Cards- $1.50 each




Stickers- 0.50 cents each or one full sheet for $1.50


Promo cards- $3.50 each


Cardboard standies- $2.50


Pogs- $1.50 each


Coins- 0.75 cents each


Charms- $2.50 each


GONE: Luxray


Pokemon Snacks: I WOULD NOT SUGGEST EATING THESE!


Candy Grabber refill packs (have rock/paper/scissor symbols) - $5


Gum- 0.50 cents




Squirtle/Charmander- $3


Legendary Birds- $2.50 each or all three for $6


Porygon/Dratini/Vulpix- $2.50


All others- $1


Pinsir Sticker- 0.50 cents




All $2 EXCEPT FOR Oak & Geodude who are 0.50 cents AND Dratini w/ ridges who is $4. Bulbasaur and Meditite are Holos.


GONE: Blastoise



GONE: Arcanine, Poliwhirl, Blastoise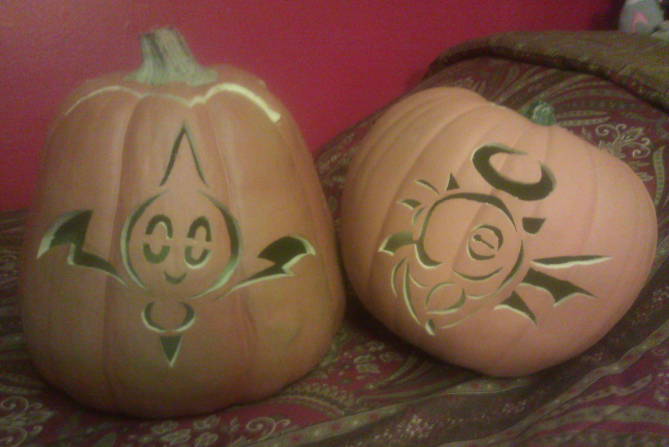 Custom Reuseable Pokemon Jack-O-Launterns
Get ready for the Halloween Season in Style! Featureing Rotom and Shedinja- $12.00 each or Best Offer
(Note: Not to be used with real flame candles. Electronic Candles ONLY.)
Premade Custom Pokemon Figures


Cyndaquil- $8


Spheal- $12


Sleeping Larvitar- $8


Driftloon (Poseable arms)- $5


Hoothoot- $12


Diglett- $7


Damaged figures free to good home!
Lickilicky is 0.50 cents though. Not sure how he got in this shot. xP
---
ITEMS CAN BE COMBINED WITH MY NON-POKEMON SALE